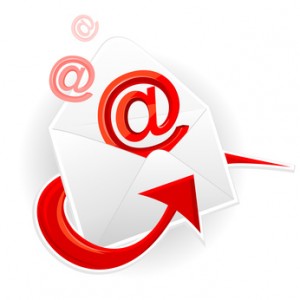 How often do you log into your email and feel overwhelmed by the number dropping in?  So many – that at times when you look at your screen you get a sinking feeling? 
Maze research revealed that on average a Middle Manager receives 126 emails a day.  From those Managers I have talked to they are allowing their emails to unconsciously interrupt their working day, I experienced something similar until I took control of the situation and grew myself some time.
The changes were simple; some one offs however collectively they have de-cluttered my inbox. 
If you consider an email spam – don't just add it to junk unsubscribe its more final, your IT team will also prefer you to do this as they often take up valuable server space

If you have been copied into emails by mistake or because someone felt you should be and you do not want to be in the email circulation – respond politely and ask them to remove you from the circulation list

If you receive news letters or regular updates that realistically you don't get chance to read – avoid adding them to a folder unsubscribe, if you need the resource later it will no doubt be available on line

  

Avoid too many sub folders – it is tempting to create them to keep information which you

 

think we may need to refer back to, look at what you already have and consider 'do I really need it' if not stop repeating the habit that clutters up your mind
How many of your current emails are a result of your own emailing rather than talking to someone, does it really save time to email, how many emails does it take to say the same thing.

 

We criticise younger people for not talking however I politely suggest it is learned behaviour

Block out time each day to respond and take action, not surprisingly if you don't your inbox will just get bigger and after all it is good manners

Deal with any challenging emails first – take control, avoid procrastination

Set yourself a maximum number of emails you will allow in your inbox – a company I know has the

 

rule – you can only have in your inbox what you can see on the screen of your desk top or laptop – around 30 emails tough but imagine how you would feel
It's not difficult give it a try and enjoy the extra time you will grow!