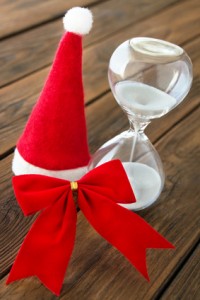 Too much to do, not enough time and then there is Christmas to organise!
As you read this many will be thinking there must be more to life, but when will I get the chance to find out what 'more' is when I feel the way I do, and then there is Christmas, the time when one in 20 people consider this time as more stressful than divorce or burglary!
There is no one definitive answer however a few steps I would like to suggest you take is to stop and consider what other people do to increase their levels of happiness. 
Be grateful for what you already have – how can you expect to have more in life if you cannot benchmark what you already have?
Take time to 'enjoy' what you have – be it watching your child in the Christmas Nativity, looking through family photographs for those happy memories, looking around you at the successful team you have developed
Be forgiving – harbouring resentment and negative emotions saps your energy and prevents you having more positive experiences, leave the past behind, the future is the only thing you can influence
Be kind to yourself – you do not need to be super human, look after yourself, keep hydrated, don't skip meals and take some exercise even if it is a walk
Think yourself positive – if you are having a difficult time, put a smile on your face, focus on something stimulating, banish the negativity from your brain, you will be surprised at how it can improve the day
Make Christmas easier – you do not need to do it all yourself, delegate, involve the children, have a cut off point where you agree if you haven't got it you don't need it. Shop in the evening on the way home to avoid the queues or if you prefer shop online. If it's the food that is stressing you out some of the major retailers have some amazing Christmas lunch packages that make it easy – you do not need to be a domestic god or goddess to have a great time
Plan for 2014 – create a personal and business plan, set yourself some goals that will make you happy and make them happen by protecting the time now.
Wishing you a Happy Christmas and 'more' of what makes you happy in the New Year!