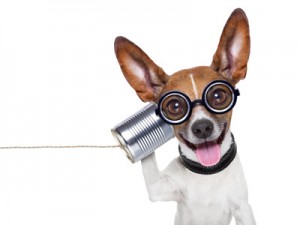 I am confident most of us would class ourselves as good listeners, interested in what others have to say and will happily give others our undivided attention.  However when was the last time someone was talking to you and you got distracted, by the time you re-enter the conversation you have missed the most relevant part?
I am sure we have all had these uncomfortable moments and whilst we may advocate these skills perhaps it is time to brush up on what active listening really means to ourselves and others.
Challenge yourself – are you really good at listening?  You may have got out of the habit because you are really busy if this is the case it will take some practise.  Concentrate really hard, focus on the words that are actually being said and to quote Stephen R. Covey 'Most people do not listen with the intent to understand; they listen with the intent to reply' avoid jumping ahead with the answer you will give.
Become more curious and open minded, accept that others may have a great idea that you could easily miss through a lack of attention. Try to see the world from their shoes – what they are saying is important to them, imagine yourself in their situation. Learn to learn from others stay 'fully in the moment'.  After they finish talking to you let them know you were listening by mentioning the key points, ask for clarity where needed and get them to commit to next steps.
If you really actively listening it will result in you both hearing the same things and it will develop mutual trust and loyalty.